Chantelle's Top 5 Dating Style Tips
It's not all about what you wear on a first date but more importantly how you feel, however, it's one of the most common things daters get stressed about…
Here are my top tips on what to wear to help you put your best-dressed foot forward to finding love!
Colour Confidence
Red and black are considered the two most romantic colours and it's likely you will appear more attractive and more desirable when wearing them! The colour red can indicate danger, but it can also make you look more confident. Black is the safer choice to wear, for sure, and has a classy and timeless feel – big tick! However, my advice is to find out which colours best suit you, your natural colouring and personality to make you look radiant, healthy and confident. Not only will this help you to combine stylish, appropriate and suitable dating outfits, you'll also subconsciously be giving off a positive energy, look more attractive and well put together, whilst expressing a natural inner confidence without even knowing it.
Comfortable Fit
You want to look attractive but worrying about shoes that cause blisters, shirts that are too tight or skirts that ride up when you sit down should all be removed from the equation. Negative body language can send nonverbal cues, which can convey you're not interested. Being comfortable will keep you fully engaged in the moment. Considering natural fabrics, ones that don't crease or cause you to sweat are a must! Garments that fit impeccably when you are sitting or standing are essential – do the 'sit test' to find out if skirt or dress lengths are too short and trousers are too tight or if fabrics are instantly creased when you stand up again.

Nice Necklines
Ladies, did you know that if you wear overly revealing clothing on a first date, you're often perceived as being superficial and promiscuous. Avoid wearing super low-cut tops and dresses that make you appear less like wife material and more like a one-night stand. Exposing your neck sends signals that you're relaxed in your surroundings and comfortable with who you are.
Fashionable Vs Classic
Avoid super trendy clothing, as this can make you appear materialistic and unapproachable. Of course, it depends on where you will be going on your first date as to what will be your chosen outfit. Ladies, you won't go far wrong in a little black dress or one in a good neutral with feminine accessories. Men, a well-fitting shirt and smart jeans or chinos is one of those easy timeless looks you can pull off. Stick to solid colours and complementary colours that suit your natural colouring or small prints, but steer clear of loud patterns, dramatic fabrics and statement styles. I tend to think of dating attire a little like a business-casual meeting, not too formal and not too sloppy casual, but something that injects personality.
Always Be Yourself
Choose an outfit that reflects your individual style and gives a snapshot of your personality. Wear something that makes you feel like you, whether that be your favourite colour, your go-to perfume or cologne, or a lucky accessory – could be a watch, a belt or piece of jewellery. If you are not sure about what to wear why not ask your friends or family members to name their favourite outfit of yours. Alternatively, look back at some recent photos to determine which outfit looked great on you and if it made you feel amazing. Looking at photos can help you to look objectively at yourself with fresh eyes.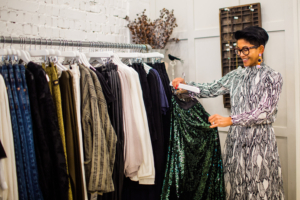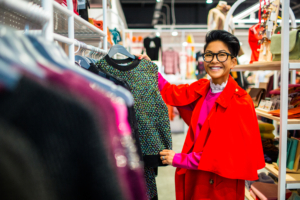 If you would like help demystifying your dating style, please get in touch. To have a chat, please call me on +44 (0) 7971 484882 or for more information visit personal-stylist.co.uk.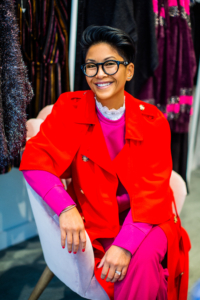 Photography, please credit: Rosie Parsons Photography (rosieparsonsphotography.com)
https://pisociety.co.uk/wp-content/uploads/2022/03/Chantelle-2-scaled.jpg
1707
2560
Nicky Dunn
https://pisociety.co.uk/wp-content/uploads/2021/03/PDF-LOGO-845x321.png
Nicky Dunn
2022-03-07 18:08:35
2022-03-08 15:24:53
Chantelle's Top 5 Dating Style Tips