Find the Man you need using Science – for Women over 50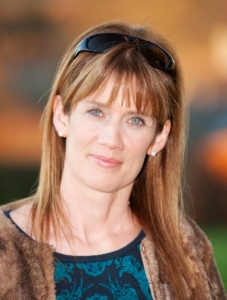 Hi, my name's Mairi Macleod and I'm an evolutionary biologist specialising in helping women achieve their goals using an approach based on taking account of our evolved motivations and behaviours. I've spent many years as a behaviour researcher and science writer (you'll find me in New Scientist magazine and several newspapers) and recently I decided to put my scientific knowledge to good use – to help me find a good man!
I'd spent many years on my own as a single mum, or in relationships that weren't working and realised that I was looking for a guy in the totally wrong way – and so I changed that based on my knowledge of the biology of attraction and relationships. The science worked and now I'm married to a wonderful guy – someone I'd never have even considered when following my old ways of looking for a partner!
Now I really want to help other older women like myself to stop wasting time on the wrong men and find the partner they need! I'm developing an online course on this:
Dating Evolved – for Women Over 50
The Science of Finding the Man You Need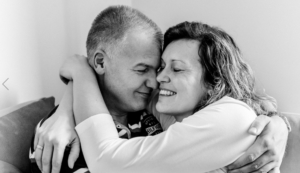 I'll be running a pilot for this course (study in your own time plus optional group calls) beginning in October 2020 for a select few women who I'd love to get feedback from. I'm going to run a free webinar on Saturday 19th September, entitled "The Science of Finding the Man You Need" and if this sounds like something that could help you, please email me at mairi@mairimacleod.com and:
If you would like to attend the webinar, Please click here.
I'll send you a recording afterwards so don't worry if you can't make the date and time, but it'll be better if you can be there so you can ask questions. During the webinar I'll give you some great science-based dating advice – things that have really helped me and others find a great partner – and I'll also briefly tell you about the pilot course in case you'd like to apply to sign up, but there's absolutely no obligation. I'm only interested in signing up women who would really like to make this work for them.
For more info about my work, do visit https://mairimacleod.com/love-especially-for-women-over-45/ and download my free ebook "5 Science Based Ways to Find the Man You Need"!
And finally, let me know if you'd like to have a quick chat with me (either zoom or phone) and I'd love to answer any dating questions you might have or give you more details about how I can help.
I'm looking forward to hearing from/meeting you!
Mairi x
https://pisociety.co.uk/wp-content/uploads/2020/09/LOVE.jpg
1200
2085
Mairi Macleod
https://pisociety.co.uk/wp-content/uploads/2021/03/PDF-LOGO-845x321.png
Mairi Macleod
2020-09-02 11:24:13
2021-09-24 16:16:36
Find the man you need using Science