Do you feel like you are or able to play the dating game? Do you enjoy your dating? After all it would be nice if we could have fun while we are looking for a relationship, that special person.
Life is for living right. If its not fun then dating can be a hard slog.
In my experience, personal and professional its all about getting your head in the game.
Is your mindset in the right place? Mindset what does that actually mean? Our mindset is a set of beliefs that shape how you make sense of the world and yourself. It influences how you think, feel, and behave in any given situation.
What we know about mindset is that if your beliefs, how you think and feel about yourself and a given situation are in a good place, then there is more chance of success.
Sports is a classic example of this, in fact as a coach we teach this in sports performance. Teaching someone, coaching someone with their mindset is as important as the physical training.  Acting, dancing, job interviews all the same.  If your head is in the game, if you feel good about yourself and what you are doing there is more chance of success.  You will keep going, you will learn as you go along, there is no failure only feedback.
Think of dating as being very similar to job interviews and sales.  It's a numbers game.
Take job interviews, if you don't get the job, it doesn't mean you weren't good enough or suitable.  It can mean so many different things, someone was better than you on the day, they already had someone ear marked for it, they played safe went with the candidate they know.  Maybe you didn't even want the job.  Its rare that getting a job is based on your ability to do the job.
Sales, ring 100 people, maybe make 1 sale.
You get my point.
Dating brings with it a whole range of limiting beliefs, stories and baggage.
"I am too old"

"I have been on my own too long"

"No one will want me"
And the list goes on.
Take a moment to write out all your limiting beliefs about dating and relationships. Then later on, maybe the next day, come back to them and fact check each one.
"I am too old" can you find anyone that has met someone or dated later on in life? There are people meeting, dating and falling in love at all ages.  Age has nothing to do with it.
If you can find one person that has done, is doing what you want to do, then it can be done.
What stories are you telling yourself about you, others, dating and relationships? Is it a good story, is it supporting you? If not can you create and tell a new story?
Are you carrying any baggage from previous dating and relationships?  Now anyone who has a relationship, or dated, probably is, that's ok, that's human.  Trick is to be aware of your limiting beliefs, your stories, fact check, don't buy into them.  Work to create new ones.
If you had a difficult situation with one person, doesn't mean you will with another.
Be aware of the "all men" "all women".
Ok so, check your mindset, is your head in the game?  If not I highly recommend you do some work on this, it will make such a difference.
When we feel good about ourselves and what we are doing, its way more enjoyable.
If you want some help with this feel free to email me stephaniechivers@hotmail.co.uk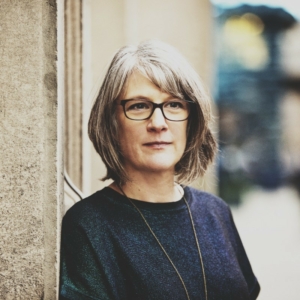 We can set up a free consultation to see if coaching would be suitable for you.  6 coaching session for £450.
Stephanie Chivers is a coach specialising in mindset and behaviour change.  Who has also done a lot of dating and successful met a partner through dating.
https://pisociety.co.uk/wp-content/uploads/2022/05/man-2557408-scaled.jpg
1706
2560
Stephanie Chivers
https://pisociety.co.uk/wp-content/uploads/2021/03/PDF-LOGO-845x321.png
Stephanie Chivers
2022-05-09 11:58:34
2022-05-16 11:37:58
How to get your head into the dating game.