How To Rock A Virtual Speed Dating Party
The current pandemic seems to be putting a dimmer switch on dating. At the same time, it's sparking a new way of meeting other singles. Speed dating has always been popular among people who want to meet others face-to-face. Now, it's virtual speed dating.  As a Dating Coach that's actually a very exciting thing. The reality is that meeting in person isn't possible right now, but with technological advancements, you can do the next best thing: video chat.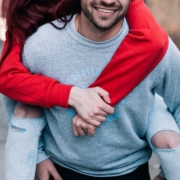 Before rushing out to join the next virtual speed dating party, you might want to do a bit of research. There may not be many options in your area. If that's the case, look into the handful you find. Of course, you aren't limited to your own area. That is one of the benefits of virtual speed dating. You can meet someone in a location you're planning to travel or relocate to. The options are wide open. If you have many events, narrow them down by which one appeals the most to you. You can always try a different event next time.
Is virtual speed dating like regular speed dating? Of course! The only real difference is you don't have to worry about having to travel to a location or get home before the last train. You'll still want to dress nicely though. In fact, prepare for your online speed dating session the same way you would for any other speed dating. Here are a few tips you can use to rock a virtual speed dating party:
Be Prepared
One of the best things you can do before any date is to prepare yourself. Mentally, you want to be ready to answer questions about yourself. You want to be open to listening to what your date shares. It helps to be physically prepared as well. With online dating, preparation means conversation starters. There are often times when we feel "on the spot" and can't think of anything to talk about. Having a list of topics or questions handy can help to eliminate the silences.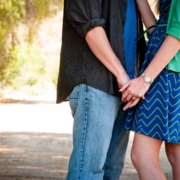 Be Open
Expectations can keep you set on your goals, but they can also narrow your choices. When it comes to dating, it's better to be open to things you haven't considered. Consider every date as a new experience, good or bad. You can learn from every experience and modify your future searches accordingly. You'll see the best results when you go with the flow. Dating is not about the end result, but the journey.
Evaluate Yourself
After every date, online and offline, you want to evaluate the experience. Make a note of things you think you did right and wrong. If you noticed there was a subject that made your date uncomfortable, avoid that subject on the next date. Taking the time to analyse and evaluate yourself is a good way to keep things fresh. For speed dating, you are often able to fill out comment cards. You may actually be able to take feedback from your dates, and that's the best kind!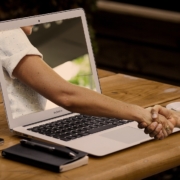 Be Bold
If you feel you've really made a connection with someone, don't be shy. Tell them exactly what you're thinking. Ask them for contact information. There is no use in playing games, especially playing hard to get. Of course, even if they are interested in return, they may be hesitant to give out personal information. If that happens, just remember that some people are shy. Offer your contact information in case they decide they want to contact you after thinking it over.
Be Yourself
The best way to rock a virtual speed dating party is by being yourself. After all, there is only one of you. You may as well showcase what makes you unique. Unlike a dating profile, you're on the spot to do this face-to-face (or screen to screen). If you're nervous, practice in the mirror. If you can, ask a friend to pretend to be a date and give you feedback. Practice makes perfect, they say. Most importantly, have fun with the experience! It's new to everyone, don't worry so much!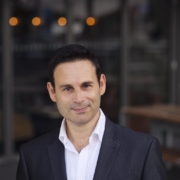 James Preece is the UK's leading Dating Coach and we are pleased he is working with us to help our members. With over 15 years' experience, he has helped 100,000s of singles find love. If you'd like to be his next success story then you can contact him via his website:   www.jamespreece.com
https://pisociety.co.uk/wp-content/uploads/2020/05/virtual.jpg
1136
1920
James Preece
https://pisociety.co.uk/wp-content/uploads/2021/03/PDF-LOGO-845x321.png
James Preece
2020-05-12 08:44:02
2020-05-12 10:17:03
How To Rock A Virtual Speed Dating Party