How To Start Dating After A Break Up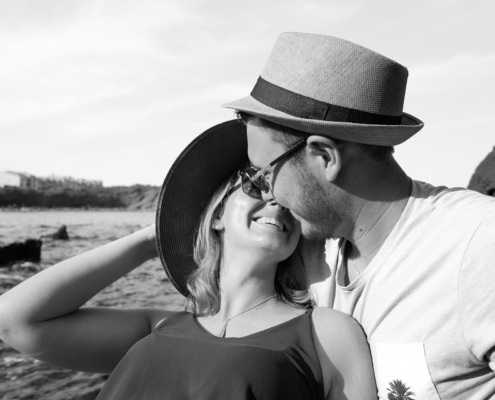 The term Dating used to indicate fun, excitement and romantic banter with strangers: It meant to be something magical, a social event for practicing chivalry, grooming. You were excited getting dressed up for an outstanding night with a man who took the effort of asking you out to maybe a live music event or bowling.
"It is a warzone out there. I wish I wasn't there. I feel paralyzed to actively go out and connect with someone I would like because I fear the moment I decide to open up and share my feelings they will suddenly withdraw and that will cause me to pain again" Amanda said. And I hear this all the time.
That is what most of my clients struggle with. That is what makes them ask me for help to start dating again after a recent breakup. They have low trust in finding love again through dating because obviously, their last date ended just to be a big mess – and another heartbreak.
Is online dating making the matching easier/ better?
Thanks to online dating apps and social media we meet more potential partners and have the option to choose more candidates. The truth though is that we have more short-term relationships. Studies show that Millennials and Gen Z have more hurtful breakups in their lives than their grandparents.
The other side of this coin though is that these multiple injuries cause us to cope with more self-worth issues than ever. But how can we heal our shattered beliefs that there is the right one out there to achieve a happy, fulfilling relationship?
In this new fast-moving dating era, it seems that we need to do invest so much more to stand out. We see much more sexy Instagram pictures and filtered Facebook profile pictures. This has some effects on our self-confidence, we can't run away from. If you were to date today online, you need to be totally rock-solid in your self-confidence.
We tend to be the strictest person on ourselves because we think that what we have said or done something that has caused this unexpected separation. We are left with the feeling of being unworthy of true love. And all these negative feelings of this break up are projected on you by yourself.
So, how do you get back your self-confidence if there is nobody around to tell you how great of a person you are or how nice you are dressed up?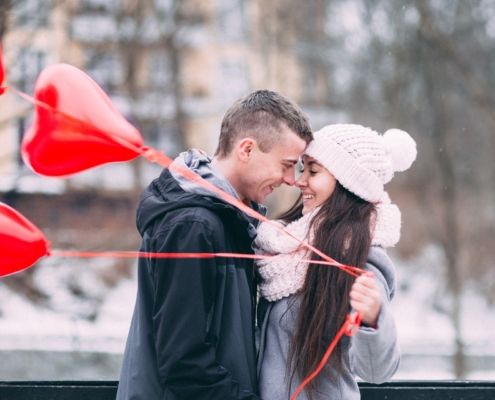 Here is my advice so you gain faith in yourself again:
1.)   BE YOUR BIGGEST LOVE:  In the next week, make sure to schedule "Your time". This could be a massage, beauty skincare or a visit to the SPA. Make sure to go there on your own so you can really be there with yourself and enjoy the moment with yourself.
2.)   KNOW WHAT MAKES YOU HAPPY: Take half an hour today or tomorrow, close your eyes and imagine your perfect life. What does it look like? Would you be travelling the world, have healthy dinners in great restaurants, take care of a big family with kids? Once you know how your perfect life shall look like, you will find the right guy and who will double your happiness.
4.)   BE A PRESENT TO THE WORLD: Smile and openly receive the little gifts of life. Love people and go out with love. You will see the magic happening – you will attract the lovely ones instead of the fearful because what you radiate will stick with you – Law of attraction!
5.)   GO OUT AND PRACTICE FLIRTING: You can meet potential partners everywhere. Many are stuck with the belief that the right one has to be on a dating app when the right one can also be the cashier in the supermarket. See the world as a dating pond to fish from.
6.)   LEARN TO SHARE YOUR TRUTH BEFORE YOU SHARE YOURSELF: Make sure to talk about your expectations and values to the date you really like as soon as possible. Don't allow to get into physical contact and let chemistry control to early. That will not help you to realize your vision of a happy relationship. Check first if the guy you are meeting at the same pace as you are – is he going for a casual trip or is he really willing to commit to a serious relationship?
7.)   LEARN TO PICK THE RIGHT ONE: There are some unconscious triggers inside us women. Some nice words, gentlemen opening the door make us feel flattered. So we tend to pick a guy based on his great communication abilities and interpret him as a highly qualified partner. Think about it: A guy that talks less but actually acts on what he says, the more reliable he will be as a lifelong partner.
8.)   CONSULT YOUR DATEDOC: If you feel sick, you go to a doctor and seek help. If you want to learn a new language, you go to a dating school. In love terms, we always want to solve it on our own. A Datingexpert can be a very valuable partner to help you learn to love yourself first, date the right guys and find your true love faster.
Blog is kindly written by Nisrien Pichler.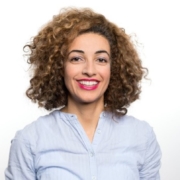 If you want to learn more about how I can help you, schedule your 30-minutes-free call now: https://calendly.com/nisrienpichler
https://pisociety.co.uk/wp-content/uploads/2020/02/love-2778469_1920.jpg
1280
1920
Nisrien Pichler
https://pisociety.co.uk/wp-content/uploads/2021/03/PDF-LOGO-845x321.png
Nisrien Pichler
2020-02-13 08:16:08
2020-02-13 08:38:40
How To Start Dating After A Break Up