Online dating is now second to one of the most common ways to start a relationship after meeting through friends. But is it fulfilling our dreams – or shattering our impressions of romance?
Last millennium 72% of us met our partners at work, university or through networks of family or friends. The other 28%, presumably, met the loves of their lives by random meetings at the pub or through other circumstances. The internet is revolutionary because it renders it easy for us to contact people we don't know.
Online dating offers the dream of removing the historic obstacles to true love (time, space, your dad sitting waiting at the end of the night with his arms crossed with an expression that says no boy is good enough for my girl!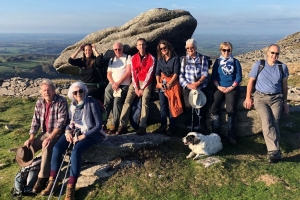 In my eyes, online dating sites are like visiting a large supermarket for a loaf of bread or going to TKMaxx for a dress. There is so much to choose from, the marketing and packaging doesn't always ring true and it's almost impossible to choose. When you look at their profiles, they're all the same, "Charming, sporty, generous, funny, 'no mind games', good-looking, sensual. Online dating sites assume that if you've seen a photo, you've got a guy's or girl's inside-leg measurement, their star sign and their BMI index, you're all set to get it on à la Marvin Gaye, right? Wrong. They think that that you can describe somebody by their height and weight and political affiliation and so on. Humans are incredibly complex, like wine. When you taste the wine, you could describe it, but it's not a very useful description, as it's the complexity and the completeness of the experience that tells you if you like a person or not. It's not about the look of the bottle or the first taste, it's about the aftertaste the eye contact, the behaviours, and most importantly the chemistry!
Online dating sites are online games that we play when we are bored, or online shops that we get sucked into. The game can be fun for a while, but one thing that the internet will ever give is chemistry, butterflies and that physical attraction that we yearn for.
Dates are not about interviewing each other; they're often about experiencing something together in the real world. It's important to see how you react to the outside world. What music you like, what you don't like, what kind of pictures you like, how do you react to other people, what do you do in the restaurant.
There must be something behind meeting through friends, that makes it work.
· Is it the recommendation?
· The trust behind the recommendation?
· The comfort that you can always rely on your friends to talk through your relationship, because you know them?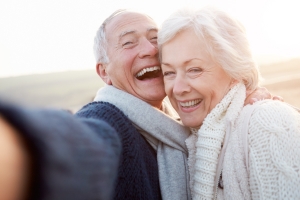 That is why Pi Society works.
It is about meeting people who are like-minded. The organisation is growing organically through recommendations and a network of individuals. People are getting to know one another each time through different events. This enables people to get to know one another and have similar interests where they can easily talk to someone about the event and create conversations. This is great if you are shy, as its a great ice-breaker.
Our typical events are:
· Supper Nights
· Tennis afternoons
· Cycling Days
· Cooking classes
· Rugby days
· Book club nights
· Social evenings
· Theatre clubs
· Cinema nights
Come try it out for yourself and see how it works on our Pi Social evening every last Friday of the month at the Hotel Du Vin. You will be met by Pi hosts who will make you feel most welcome and give you a free cocktail on arrival. They will introduce you to other guests. These evenings have been a great success and consequently there have been lots of dates and relationships been cemented, both relationships and friendships.
https://pisociety.co.uk/wp-content/uploads/2019/07/human-2923053_1920.jpg
640
1920
Nicky Dunn
https://pisociety.co.uk/wp-content/uploads/2021/03/PDF-LOGO-845x321.png
Nicky Dunn
2019-07-01 20:50:37
2019-07-01 21:51:39
Is online dating destroying love?