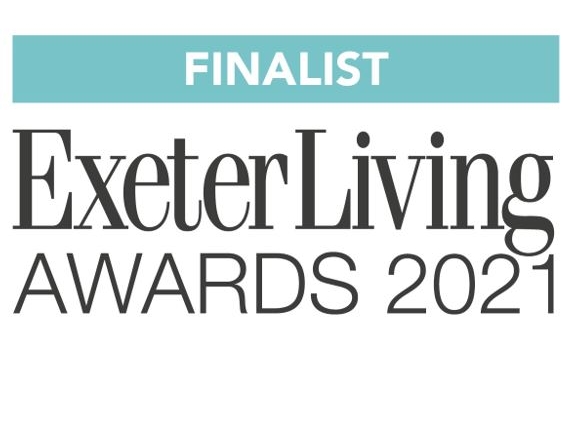 Just over the moon and back!
Oh my goodness! I couldn't believe it when I was listening to the live Exeter Living Webinar on Thursday to hear that Pi Society were finalists to the Exeter Living Awards.  It really has been one hell of a year for so many businesses.
Like so many businesses in Exeter and around the world it is based around connectivity and social contact and loneliness was really emphasised through Lockdown.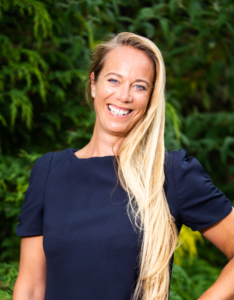 I started Pi Society with loneliness in mind and understanding how damaging it is to our society.  We know that loneliness doesn't just affect the older generation, the younger generation are admitting to it too. It poses a greater threat to health than obesity, and its life-shortening effects are comparable to smoking 15 cigarettes a day.
We have just celebrated our fourth birthday and we worked so hard over the last three years to create a safe environment for like-minded people to meet, interact and create long term friendships and relationships."
Last March, nearly overnight this changed dramatically. This was hard to swallow and I just didn't know what to do. I was going to either close the business or furlough myself and not work. Determination and passion for people and with the craving of sense of purpose in these unprecedented times, I persevered and pivoted the business to create so many different on-line events to continue connecting people together. These have ranged from Speed Dating Nights, Games Nights, Murder Mystery Nights, Quiz Nights, Meet the Author evenings, Cookery Classes, Fitness and Yoga evenings. We lost a number of members, but we were really appreciated by those who stayed with us to keep people connected.
We could not have continued without the support of our loyal members and the fortuitous timing of meeting the most amazing Sarah Briggs, who has been a real life line and a huge support to the company and me. It really has been a huge team effort and I am so very lucky to have had the support from others to persevere and continue.
It was a strange time, but we were starting to get more and more enquiries from people who became so lonely and that they needed physical connection especially during the lockdown times.  Once restrictions started lifting and people were able to meet outside, we created more outdoor events, like walks, BBQ's on the beach and fish and chips at Darts Farm.
Over the last four years we have
Curated over 700 events successful events
Brought together over 100 long-term relationships
Brought together countless friendships
Have been weddings in 2020!
Over 1600 people on our database covering Devon
We employ 3 people, including an Apprentice from Exeter College
Raised £1000's for local charities including Hospiscare and Exeter AgeUK

We have also been really blessed with some wonderful reviews too over the last 12 months
I have been a social member of Pi Society since it launched and it made meeting new people and making the most of my leisure time a lot easier. Last year they introduced me to a wonderful man through their matchmaking service. My life has changed since we got together. The team at Pi take their time to get to know you and the matching is excellent. – Lesley
I have never been happier than I am now and it is all due to Nicky at the Pi Society introducing me to my partner. I went to quite a few of the fun events where we were able to get to know each other gradually and naturally before a first (not blind) date. Nicky and her team are very welcoming and really put me at my ease, the events are fun and wide ranging something for everyone. I would recommend The Pi Society to anyone looking for friendship or love I have found both. – Claire
PiSociety offers a range of activities for single people to meet up, of all. It has been an excellent support service during lockdown, offering exercise classes, quizzes, humour coaching, food and drink events and much more on line. The programme is very well thought out and organised and hosted by Nicky Dunn and her staff. – Anne
I would highly recommend PiSociety for their welcoming manner, friendliness, approachability, wonderful social gatherings and amazing ability to match people!! I have made great friends and have a wonderful man in my life. Thank you so much! Pi is worth its weight in gold – Jane
Nicky is really great at introducing likeminded people and is well connected in the Devon area. Nicky is so approachable and genuine. Andrea.
We as a business have been driven by our passion for the happiness and fulfilment of peoples' lives and well-being. There is nothing like it in the area and our feedback has been overwhelming.  Our clients tell us that they have really benefited in so many ways.
We've created events which expand people's minds and understandings of others.
We have grown individual's self-confidence and self-esteem.
Created events which have taken them out of the comfort zone in a safe and non-pressurized environment.
We support local businesses.
We support local charities for example Hospiscare and Exeter AgeUK.
If you would like to find out more, please do visit our website: https://www.pisociety.co.uk/ or call us on 01392 241142.
https://pisociety.co.uk/wp-content/uploads/2021/05/Final.jpg
589
577
Nicky Dunn
https://pisociety.co.uk/wp-content/uploads/2021/03/PDF-LOGO-845x321.png
Nicky Dunn
2021-05-31 21:34:54
2021-06-01 08:38:32
Just over the moon and back!