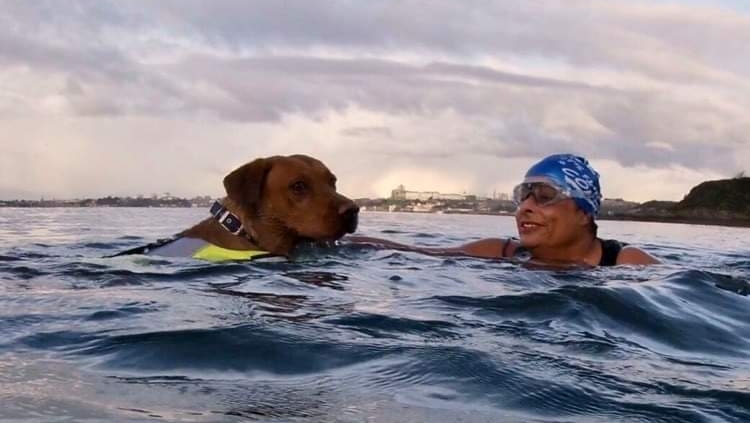 Lucy's Wonderful Challenge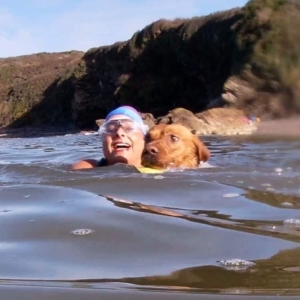 I have been a Business Development and Sponsorship Manager for over 20 years. Working with creative designers, marketing departments and sales teams, on cross-departmental planning and responsible for implementing and driving specific projects and marketing campaigns working to tight deadlines.
I have always been driven and focused on achieving outstanding results and always open to new challenges and opportunities. However, I did not expect the challenge I was about to face after being diagnosed with diabetes. I had become extremely poorly, and it was necessary for me to make many serious lifestyle changes to manage an extremely intrusive disease which had thrown my entire
life into turmoil.
One lifestyle change I made a year ago was to take up wild sea swimming which has played a significant part in helping my mental and physical wellbeing during my low periods and helping me manage my unstable diabetes. This was the reason I decided to sign up take part in Swim22 in support of Diabetes UK. There are over 4.8 million people living with diabetes in the UK, the complications of which lead to over 500 premature deaths every week.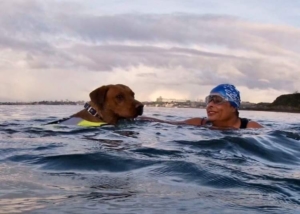 I am eternally grateful for the exceptional care and support I receive from Derriford AAU Department and the diabetic Nurses at Yealm Medical Centre. In return I am going to put my goggles on and start increasing the distance I swim in the sea with my loyal supporter and buddy Fox-Red Labrador Charlie and my other swimming buddies to help me train to clock up the distance to raise money to fund Diabetes UK research breakthroughs and support those living with diabetes.
I have enjoyed swimming during the winter months having been taken under the wing of some extremely experienced swimmers. Swimming has given me so much freedom whilst at the same time helping me to improve my self-confidence and motivation to take up the challenge and give something back.
Charlie and I would like to keep you posted and share with you with our regular updates on how our swim training is going in preparation for our fundraising campaign which starts on the 22nd July – 22nd October 2021.
So, when you see Charlie and me swimming at Mountbatten Bovisands, Wembury, Tinside, Firestone Bay, or Tinside do give us an encouraging wave.
If you would like to sponsor Lucy, please click here.
We look forward to sharing our journey.
Lucy & Charlie
https://pisociety.co.uk/wp-content/uploads/2021/05/IMG_9447.jpg
536
750
Nicky Dunn
https://pisociety.co.uk/wp-content/uploads/2021/03/PDF-LOGO-845x321.png
Nicky Dunn
2021-06-10 12:43:10
2021-06-10 12:43:10
Lucy's Wonderful Challenge