Pi Society Plymouth and South Hams
Welcome to Pi Society Plymouth and  South Hams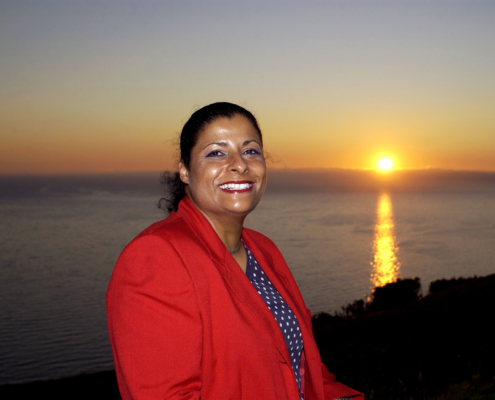 About Lucy
Lucy has worked extensively throughout the South West Region across a broad spectrum of industries within the Public, Private and Third Sector as a highly motivated and experienced Business Development Manager. She has a strong interest and passion for planning and presenting unique and bespoke events. Based in the South Hams, Lucy has been at the helm of LGF Marketing, Events & PR Ltd as Managing Director with over 20 years' experience and is looking forward to utilising her strong professional relationships with local organisations, established acquaintances, and business contacts to deliver the highest standard of care to Pi's clients.
Lucy grew up surrounded by the English countryside and horse riding in the beautiful Devonshire hills and along the rugged English coastline. She fell in love with Italy when she stayed in Cesenatico a small coastal town. Here She developed a passion and love of the people, scenery, and the Garden Of Italy Premium Italian wine especially when accompanied with delicious food.
Lucy always strives to deliver the best quality service to her customers, her main focus will be to create and build strong ties and connections in bringing people together and delivering high profile quality events on behalf of Pi Society throughout the City of Plymouth and South Hams. In her spare time you will find Lucy cooking and baking in her beautifully designed kitchen, or swimming in the sea with her fox red Labrador, Charlie.
Please do contact Lucy if you have any questions or queries and they would love to help you.
Lucy
Contact us at: info@pisociety.co.uk
Or call us on 0330 088 7280
Supporting Local Charities
Supporting local charities has always been part of the Pi Society values. For the last few years we have been supporting Age UK Exeter.  This incredible local charity supports over one thousand older people and their families each year. Our members have really got behind the charity too, attending their annual fundraising gala dinner and volunteering at events and in their day centre. Did you know that  50p of your monthly membership is also donated to the charity?
In the last few years we have donated £2488 and invested a further £2000 in the charities events and fundraising. I know that our support has made a real difference.
After asking our members who they think would benefit, we have now the pleasure in supporting Pete's Dragon.