Welcome to Pi Society Plymouth
Nicky and Jess welcome you to our Plymouth branch.
Due to the fantastic success in Exeter, we launched Pi Society in Plymouth and we are now looking for a Matchmaking and Social Events Manager for Plymouth to grow and develop Plymouth.
Established in 2017, we have brought together 38 couples now and counting! The age range that we have matched is from 33 to 72! Not only that, we have also forged new friendships and great relationships with local businesses through hundreds of events including walks, supper nights, kayaking trips, author evenings, specialist evenings and so much more.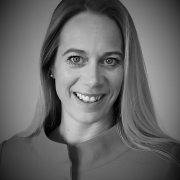 Nicky has lived and worked in Exeter most of her life. She ran a very successful recruitment agency in Exeter for 15 years.  She decided that people don't want to see fake profiles or virtual people; they want to talk to real people and that is why we are different. Pi Society offers a service that creates the opportunity for longer term, more meaningful relationships.
People can find companionship or love through our matchmaking service and through our extensive list of social events.
Both Nicky and Jess have been involved with Age UK Exeter on and off for many years and started Pi Society with loneliness in mind and how damaging it is to our society. We know that loneliness doesn't just affect the older generation though, now the younger generation are admitting to it too. It poses a greater threat to health than obesity, and its life-shortening effects are comparable to smoking 15 cigarettes a day.
Please do contact us if you have any questions or queries and they would love to help you.
Nicky and Jess
Contact us at: plymouth@pisociety.co.uk
Or call us on 01752 547007
Events coming up in Plymouth
There are no upcoming Events at this time.