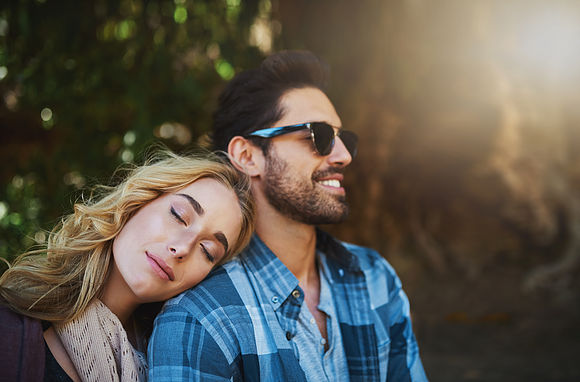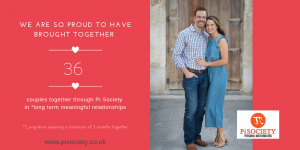 Proud to have introduced 36 couples!
It has now been 2 years since I began my journey with Pi Society. It all started at the Exeter Cookery school on 27th April 2017 with nearly 100 people celebrating the launch and finding out about a new and exciting venture to change the way we meet people – face to face and not through a virtual platform.
Since then Pi Society have successfully matched 36 couples in long term relationships around Devon. Not only that we have also forged new friendships and great relationships with local businesses through hundreds of events from walking events, supper nights, kayaking trips, author evenings, specialist evenings and so much more.
 Before the Life of Pi, I spent nearly 20 years matching clients with candidates in the recruitment industry, which was very successful as I put people first.  It had to be about matching the personalities of the candidates with the culture of the business and creating special bonds with both parties. It was never about targets or the money, but matching the right people with the right businesses. It was a real passion of mine.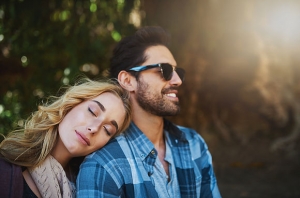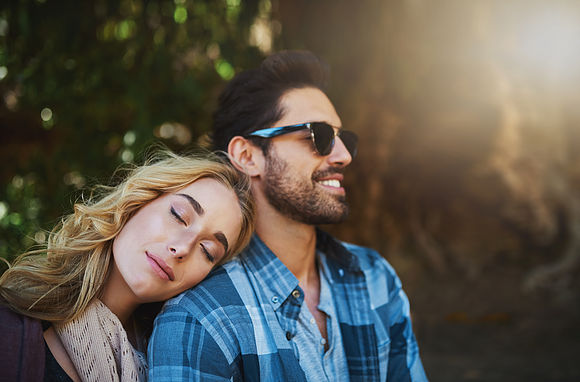 Here are some of our client's comments;
Simon: 'PI Society is such a simple but great idea. Get single people together, put on various events for all tastes at a reasonable price and see what happens. The Fizz Night is a good way to break the ice and to see if you feel comfortable meeting new people. Set in a lovely environment with Nicky & Jess there to guide you I would definitely recommend.'
John: 'I admire and support the different and personal approach of the Pi Society, but I thought it very unlikely that I'd meet a "girlfriend" at any of their events. Then they proved me wrong!"
Donna: 'PI Society not only brings people together for love but it has also forged many friendships which is just as important. They also raise awareness for local charities as well as donating to great causes. What a great achievement. May you continue to thrive and grow in the future!'
Adrian: 'Nicky and Jess make you feel very welcome when you first go along to one of the events. It can be very daunting when you go along on your own , But lay your fears aside ,You will be given a lovely personal welcome by Nicky and Jess and soon you will be chatting to likeminded people ,Who like you are looking for someone very special or just a friend .I would recommend to go along to the fizz night for starters, Because it is informal ,cosy and very friendly and you get to know lots of people very quickly.'
Ben: 'They made the introduction, the moment was created, the magic unfolded and those two individuals found a happiness thought long forgotten and are looking forward to a uniquely exciting future filled with adventure, laughter, trust, respect and above all else happiness. Thank you Nicky, Jess and the whole Pi Team from two minds and hearts that have become one.'
 Anne: 'I can't begin to tell you how awesome the last 2 weeks has been. I could never have written the script so well – he is simply perfect! We share so many interests, our star signs are aligned, we are at total ease with each other. To say I am completely blown away is an understatement! To say a simple 'thank you' seems so inadequate. To create such happiness is beyond compare. It is priceless and so very precious. I never dreamt in my wildest dreams that I would ever find my soul mate and one which would exceed my expectations. That is all down to you, your skill and your kindness.'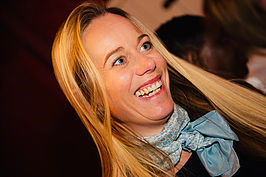 People don't want to see fake profiles or virtual people, they want to talk to real people and that is why we are different, we offer a service that creates the opportunities for longer term more meaningful relationships, whether that is companionship or love through the matchmaking service or through an extensive list of social events.​
If you are tired of searching on-line and would like to chat to us, please do visit our website for more information: www.pisociety.co.uk
https://pisociety.co.uk/wp-content/uploads/2019/07/6c23008d44ae47b2a2f5f242adbee256.jpg
382
580
Nicky Dunn
https://pisociety.co.uk/wp-content/uploads/2021/03/PDF-LOGO-845x321.png
Nicky Dunn
2019-07-03 08:16:31
2019-07-03 08:22:42
Proud to have introduced 36 couples!