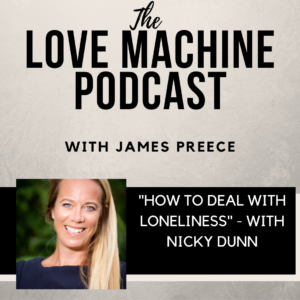 Nicky Dunn spoke to James Preece this week to talk about loneliness and learning how to deal with loneliness and start meeting more people?
According to a January 2020 survey of 10,000 Americans ages 18 and over conducted by Cigna, 61 percent of adults three in five reported they are lonely. That number has only grown larger since the pandemic.
In this episode, James is joined by Nicky Dunn. Nicky is the founder of Pi Society – a professional Matchmaking Agency in Devon
Together, they discuss topics such as:
Why are we so lonely?
Does online dating make things worse?
Where can you start meeting new people?
Can singles events really work?
What steps can you take to stop being lonely today ?
Nicky's top tips for Loneliness:
Allow yourself to be lonely
Do things that you enjoy, by yourself. Often, the act of being kind to yourself and loving yourself helps ease loneliness.
Remember you're not alone in your loneliness
Other people are probably feeling lonely too. Reach out – text a friend, ask them how they are, ask if they're struggling. You can admit that you're struggling, or that you're lonely, and you'd love a chat.
Know that loneliness isn't something to feel ashamed of
All over the world people are struggling at the moment. This is a great chance to be open and allow ourselves to express some of our vulnerabilities, because so many others are dealing with the same problems.
Find what works for you
There are small, practical things I've found really help me when I'm struggling with loneliness:
Turning on a radio first thing when I wake up so I hear voices and I feel connected to the world
I always have a book on the go, so there's a world I can retreat to with people in it
I watch old TV shows – ones I used to enjoy, or know really well. It brings me comfort, being surrounded by familiar characters and plot-lines
Going outside, walking or running, playing with animals (stroke a cat! Pet a dog!).
James also gives his top dating expert tips on how to truly overcome loneliness and start living your life.
Listen here.
Once you've listened, don't forget to download his latest book for FREE from James' dating coaching website.
https://pisociety.co.uk/wp-content/uploads/2020/09/LM-NICKY-1.png
1080
1080
Nicky Dunn
https://pisociety.co.uk/wp-content/uploads/2019/06/PI_SOCIETY_LOGO.jpg
Nicky Dunn
2020-09-14 10:25:43
2020-09-14 10:31:27
How to deal with Loneliness

Find the Man you need using Science – for Women over 50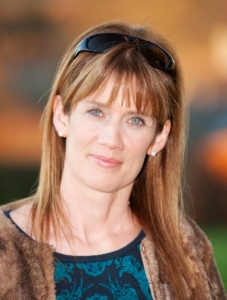 Hi, my name's Mairi Macleod and I'm an evolutionary biologist specialising in helping women achieve their goals using an approach based on taking account of our evolved motivations and behaviours. I've spent many years as a behaviour researcher and science writer (you'll find me in New Scientist magazine and several newspapers) and recently I decided to put my scientific knowledge to good use – to help me find a good man!
I'd spent many years on my own as a single mum, or in relationships that weren't working and realised that I was looking for a guy in the totally wrong way – and so I changed that based on my knowledge of the biology of attraction and relationships. The science worked and now I'm married to a wonderful guy – someone I'd never have even considered when following my old ways of looking for a partner!
Now I really want to help other older women like myself to stop wasting time on the wrong men and find the partner they need! I'm developing an online course on this:
Dating Evolved – for Women Over 50
The Science of Finding the Man You Need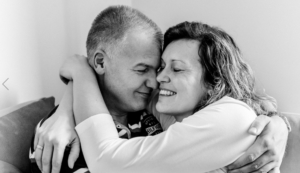 I'll be running a pilot for this course (study in your own time plus optional group calls) beginning in October 2020 for a select few women who I'd love to get feedback from. I'm going to run a free webinar on Saturday 19th September, entitled "The Science of Finding the Man You Need" and if this sounds like something that could help you, please email me at mairi@mairimacleod.com and:
If you would like to attend the webinar, Please click here.
I'll send you a recording afterwards so don't worry if you can't make the date and time, but it'll be better if you can be there so you can ask questions. During the webinar I'll give you some great science-based dating advice – things that have really helped me and others find a great partner – and I'll also briefly tell you about the pilot course in case you'd like to apply to sign up, but there's absolutely no obligation. I'm only interested in signing up women who would really like to make this work for them.
For more info about my work, do visit https://mairimacleod.com/love-especially-for-women-over-45/ and download my free ebook "5 Science Based Ways to Find the Man You Need"!
And finally, let me know if you'd like to have a quick chat with me (either zoom or phone) and I'd love to answer any dating questions you might have or give you more details about how I can help.
I'm looking forward to hearing from/meeting you!
Mairi x
https://pisociety.co.uk/wp-content/uploads/2020/09/LOVE.jpg
1200
2085
Mairi Macleod
https://pisociety.co.uk/wp-content/uploads/2019/06/PI_SOCIETY_LOGO.jpg
Mairi Macleod
2020-09-02 11:24:13
2020-09-02 11:52:50
Find the man you need using Science

I run a Matchmaking and Singles Social events business based in Devon and like so many businesses in Exeter and around the world it is based around connectivity and social contact and loneliness have really been emphasised through Lockdown. I started Pi Society with loneliness in mind and how damaging it is to our society.  We know that loneliness doesn't just affect the older generation, the younger generation are admitting to it too. It poses a greater threat to health than obesity, and its life-shortening effects are comparable to smoking 15 cigarettes a day.
We have just celebrated our third birthday and we have worked so hard over the last three years to create a safe environment for like-minded people to meet, interact and create long term friendships and relationships.
Nearly overnight this changed dramatically. This was hard to swallow and I just didn't know what to do. I was going to either close the business or furlough myself and not work. Determination and passion for people and with the craving of sense of purpose in these unprecedented times, I persevered and pivoted the business to create so many different on-line events to continue connecting people together. These have ranged from Speed Dating Nights, Games Nights, Murder Mystery Nights, Quiz Nights, Meet the Author evenings, Cookery Classes, Fitness and Yoga evenings
Over the last month, we have seen a large increase in new members who have been disheartened with the on-line dating apps' experience and would like someone to take them through the dating process. People don't want to see fake profiles or virtual people; they want to talk to real people and that is why we are different. We offer a service that creates the opportunity for longer-term, more meaningful relationships. We have now successfully matched over 60 couples in long term relationships around Devon. We have also forged new friendships and great relationships with local businesses through over 500 events over three years.
Last Saturday we created a LIVE Blind Date night to not only entertain people but to bring more people together. The idea of the evening came from one of my colleagues, Sarah, who said, we do so many different events, why don't we create a "Blind Date" Night?
When lockdown was announced I joined an incredible community of like-minded business people called The Empowerment Group and met a wonderful lady called Lucy Matthews. She had told the group that her lifetime ambition was to be Cilla Black one day and when I get an idea, I like to see it through and make it happen! We were also joined by the amazing Matt Young too who played the part of "Our Graham".
Please click on the picture below to watch the video.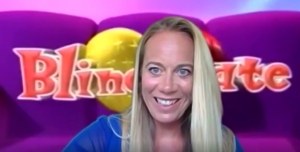 If you would like to find out more about what we do please do drop us a line. We would love to hear from you.
www.pisociety.co.uk or email: info@pisociety.co.uk
https://pisociety.co.uk/wp-content/uploads/2020/07/thumbnail-scaled.jpg
1298
2560
Nicky Dunn
https://pisociety.co.uk/wp-content/uploads/2019/06/PI_SOCIETY_LOGO.jpg
Nicky Dunn
2020-07-07 09:22:05
2020-07-07 09:43:44
Pi Society's very first Blind Date